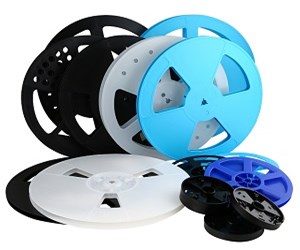 With various types available, customers are able to choose the most suitable reels for their packaging requirements.
There are various types of plastic reels manufactured as follows :
1. 7" molded reels
2. 13" molded and welded reels
3. 13" standard and light weight latch reels (2 piece and 3 piece assembly types)
4. 15" and 17" reels
5. 20" & 22" Robust reels

They come in colours like black, white, blue and natural. These reels are available in conductive, antistatic, static dissipative and insulative polystyrene.
---
Categories:
Robust Reels

7" Plastic Reels

13" Plastic Reels

13" EZ Reels